on Caturday, April 8th at 11AM in Acton to celebrate our cat tails, GATO GUAPO, illustrated by Zara González Hoang, and BEING A CAT: A TAIL OF CURIOSITY, illustrated by Pete Oswald, both from HarperKids Books HarperStacks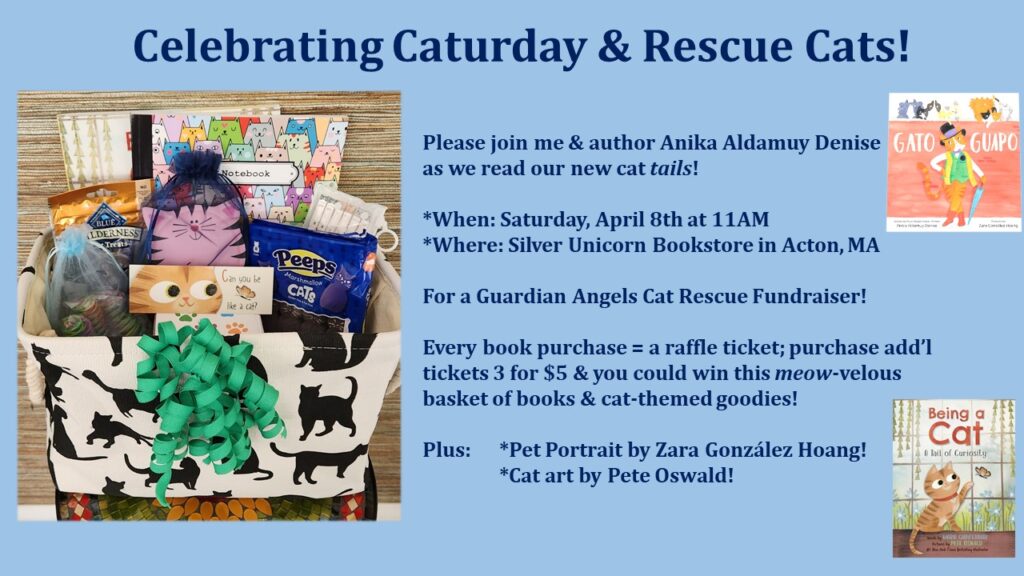 PLUS a fundraiser for the pawsome folks at Guardian Angels Cat Rescue, Inc. in Wayland, MA to continue their pawsitive work on behalf of cats!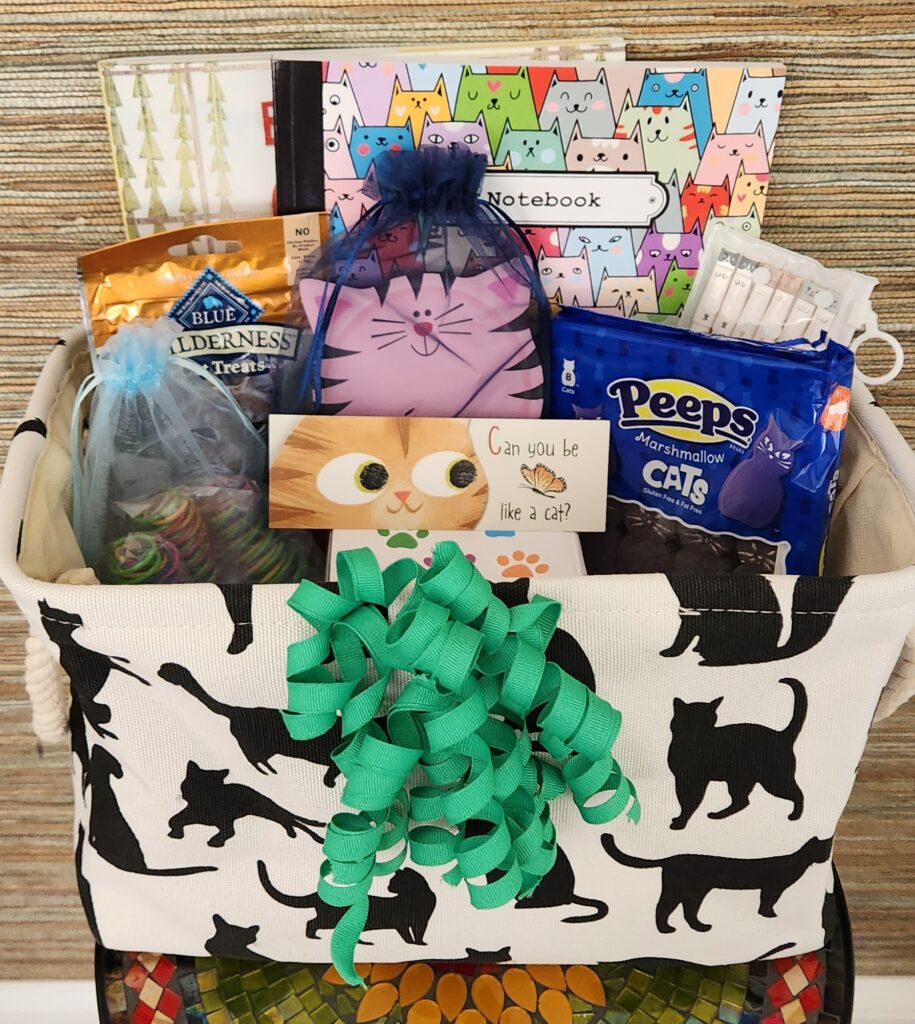 We'll be raffling off this meow-velous basket of our cat books, assorted cat toys & cat-themed goodies PLUS pawsome original art by Pete Oswald & Zara González Hoang!!
Purchase a book for entry into the raffle and/or purchase additional tickets, 3 for $5 for this purr-fect cause–cat rescue!
We hope to see you there! Please bring your cat-loving friends!